Opinion
What have fairytales got to do with Christmas?
In Germany in particular, the wondrous world of fairytales and the wintry world of Christmas go hand-in-hand. How did this strange union begin? And is it actually such a strange union? We decided to investigate…
From Snow White and friends at German Christmas markets to outrageous pantomimes on the London stage, whether we realise it or not, fairytales always seem to make an appearance at Christmas time. It is of course a time for children, and for gathering around the fireplace telling stories, but how did it happen that the fairytales became intertwined with this time of year? Especially in Germany?
Where did it all begin?
Let's take you on a journey through time… right back to 1812, Berlin. It's December. Four days before Christmas, two brothers, Jacob and Wilhelm Grimm from Kassel, have finally done it. After many years of collecting folk fairytales they present the first volume of Grimm's Fairy Tales on 20 December. Eighty-six stories, including Cinderella and Little Red Riding Hood. It's not unlikely that some copies would have made it under the tree that Christmas and been read out to the family on Christmas Eve. Perhaps the timing of the timing of the Brother's Grimm was the start of this tradition.
We asked artists, who have a career in, or passion for, fairytales: what do fairytales and Christmas mean to you these days?
Fairytales and Christmas according to the experts
Rowan creates magical posters of Disney cartoon classics. Ulrike writes fairytales, in which nothing is as you would expect. Daniel creates unique portraits of traditional stories (which have been exhibited in the Foreign Office in Berlin). And Rick is particularly fascinated in fairytale films…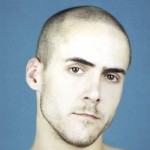 "Personally, I believe fairytales are to be enjoyed all year round, because, as the films of Disney prove, fairytales needn't be something read from a book by parents to their children when the weather outside is too cold and wintry for them to play outside anymore. In modern times, people can access fairytales through their phones, mp3 players, iPads, Kindles and any other portable device that they can take on their travels. Of course, many fairytales, particularly those by the Grimm brothers, are closely connected with Christmas, from the gingerbread house in Hansel and Gretel to the name of Snow White herself. So I believe that although fairytales can and should be read all year round, they will always be most associated with Christmas time, and there's nothing wrong with that!"
Rowan Stocks-Moore, graphic designer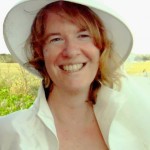 "Actually I don't think much of 'good old traditions'. But at Christmas… fairytales really get you in the Christmas mood. I have collections of stories from the 70s, which my parents used to read to me, and foraging through these fairytales with their colourful illustrations, that makes Christmas for me. My wife and I have started our own tradition too: we give each other advent calendars composed of fairy stories that continue each day."
Ulrike Nolte, author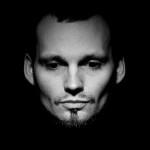 "Fairytales traditionally belong to Christmas and they have that connection for me too. But they are timeless too, and as a child I used to read them all year long and to reenact them in my fantasy world, I still do that sometimes. Fairytales were and still are something living. Today, as an adult, I can appreciate them much more consciously and understand that they reflect the fears and moral values of our society, then as now. For that reason fairytales are actually more for adults than for children."
Daniel M. Schmude, photographer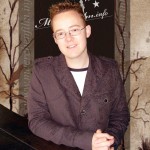 "For me, as a big fan of fairytale films, these films are part of Christmas. Without them, Christmas would only be half as magical. The general favourite is Cinderella (the GDR-Czech version). And as the film's set in winter, it's perfect for Christmas time."
Rick Krawetzke, fairytale film fanzine editor
Magical accommodation
Sleeping Beauty slept (involuntarily) for 100 years in a castle. Rumpelstiltskin set up home in a sparsely furnished hut. And Aladdin dreamed of Jasmine's palace in A Thousand And One Nights. Why not try sleeping like a fairytale character? Here are some of our favourites:
Find more castles, palaces and teepees here.
And more festive fun… 
Click here for our Christmas markets tips, a great duck recipe and survival tips for Scrooges >

Ron is a member of the 9flats comms team, and is also an expert in fairytale films.

Tags: accommodation, Brothers Grimm, Christmas, Christmas markets, fairy stories, fairytale films, fairytales, germany, winter


Written by admin, November 6, 2012

// Twitter ?>